Rhonda S. Boulé, Esq.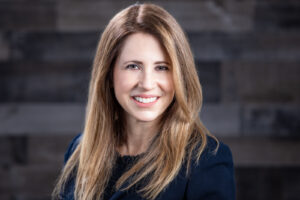 Attorney Rhonda Boulé has over 25 years experience in family law, as well as business litigation and construction law.  The owner of the Law Offices of Rhonda S. Boulé, a botique law firm located in Newton, Massachusetts, she was a founding partner of Ferraro & Boulé, Attorneys at Law, established in 2006.  She is licensed to practice law in Massachusetts and before the U.S. District Court for the District of Massachusetts and the Supreme Court of the United States.  She has appeared as counsel in cases in the Probate & Family Court, Superior Court, District Court, Federal Court, and Land Court, as well as in various administrative forums.
Ms. Boulé's family law practice encompasses all matters relating to divorce, custody, child support, spousal support, alimony, division of assets, and parenting plans, and includes drafting separation agreements and prenuptial agreements.  Among her cases are those which involve domestic violence and child abuse, and she has had experience with the Massachusetts Department of Children and Family Services (DCF), and with G.L. c. 209A Restraining Orders, having interned at the Middlesex County District Attorney's Office as a Victim Witness Advocate.
She routinely assists clients with post-divorce issues, such as implementing parenting plans and dividing retirement and other assets, QDROs, and has filed and defended against numerous Complaints for Modification and Complaints for Contempt.
Ms. Boulé will educate you about the private and public resources available to you which complement her legal services, such as family counselors, financial and real estate professionals, Parenting Coordinators, and the Child Support Enforcement Unit of the Massachusetts Department of Revenue.
Ms. Boulé is highly regarded by her clients:
 I personally cannot say enough good things about this practice, and about Attorney Rhonda Boule in particular, who helped me with my recent child support issues. After many years of subpar representation by another firm, I was very favorably impressed with Attorney Boule's efficiency, intelligence and knowledge base, practicality, and responsiveness. I am so grateful to her for her professionalism and would highly recommend her for anyone with a child support or custody issue.  – P.A., Newton, MA
Ms. Boulé has demonstrated her commitment to individuals with limited financial resources by providing legal services to clients on a pro bono basis through the Jewish Family and Children's Services.  She is also a member of the Norfolk County Attorneys Representing Children Panel (ARC), and as such is appointed by the Court to represent the interests of children in connection with their parents' disputes.  In addition, Ms. Boulé has experience as a Child Assault Prevention (CAP) specialist, teaching elementary school children simple strategies to respond to uncomfortable and potentially dangerous situations, and participated in Manhattanville College's My Soldier Program, which supported troops during their service.
Ms. Boulé's  business law practice includes business contracts, business formation and litigation, and construction contracts and disputes.  She serves as General Counsel to a financial consulting firm in Wellesley, and represents mid-sized construction companies in contract negotiations and collections.   She has represented business clients before the Division of Professional Licensure, Board of Registration of Professional Engineers and Land Surveyors, Bid Protest Unit of the Attorney General's Office, and Department of Industrial Accidents.  She is well-versed in mechanic's liens, and helps secure and collect payment claims of contractors and sub-contractors.
Ms. Boulé is also a notary public and has been a licensed real estate broker, and has handled real estate closings on behalf of buyers and sellers, as well as real estate related litigation, such as adverse possession and boundary dispute claims.
Ms. Boulé is a native of Newton, and was educated at New England Law/Boston, and the University of Massachusetts at Amherst.  She is a member of the Massachusetts Bar Association.   She is also an avid songwriter, and a member of ASCAP.
Links:
Ms. Boulé welcomes the opportunity to work with new clients, and is always happy to answer questions, whether substantive questions about the law, or questions about the legal process.  She may be reached via email at [email protected], or through our contact form.  She may also be reached at 617/969-0400.
Feel free to reach out today.  Tell us your story, ask questions, or set up a free initial consultation.