Custody
When parents separate, the Probate Court is charged with assessing the best interests of the children in order to determine important issues of their well-being, including with whom the children will live (physical custody), who will make important decisions about the children (legal custody), and how much and when the non-custodial parent will visit with the children (visitation, or parenting time).  In determining the best interests of the children, Courts will consider a number of factors related to the circumstances of the children and their parents, with the ultimate goal of promoting the children's safety and well-being.
Courts generally believe that it is in the children's best interest to have both parents involved in their lives, allowing the children to foster significant relationships with each parent. In order to promote the involvement of both parents, courts will often grant divorcing parties joint legal custody of the children.  Under joint custody arrangements, both parents participate in all major life decisions on behalf of the children, including with regard to school, religion, medical treatment, sports activities, and the like.
The parent with whom the children primarily reside is the custodial parent, and has physical custody.  The non-custodial parent will have visitation (also called parenting time) with the children pursuant to a schedule either agreed upon by the parties, or set by the Court.  In some cases, where parents are able to communicate well and cooperate, and live nearby one another, it may be appropriate for the parties to have shared legal and physical custody.
Changes in custody may occur if the circumstances of one or both of the parents change substantially.  In the absence of an agreement between both parents, in order to change custody, a parent must file a complaint for modification, and prove to the court that a material and substantial change in circumstances has occurred, and that a change of custody is in the best interests of the children.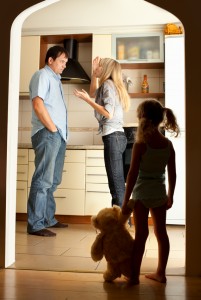 Custody is often the most contentious and emotionally charged issue in a divorce or paternity proceeding.  We consistently help our clients work toward fair and practical custody arrangements that further the best interests of the children.  In situations where parties cannot agree, we will work hard at advocating our client's position in order to obtain a favorable result, keeping in mind the best interests of the children.
Don't lose custody of your children – put 20 years of family law experience to work for you now by setting up a free initial consultation.  Use the email form to the right, or call 617/969-0400.